If you are just starting out with racing drones then you don't want to start with expensive drones.  As a beginner, you will crash so you don't want to smash up a drone worth $1,000 or more.
These racing drone specials are great for beginners as they are affordable but still have FPV (first person view).  FPV is how you immerse yourself in your racing drone so you feel like you're sitting in the cockpit as you hurtle around your drone track. Just like racing your very own Star Wars pod racer!
(these prices were correct at the time of writing) 
Hubsan H501S X4 FPV Brushless Drone US$349
This New Super Drone Packs 'Follow Me' Functionality, an HD Camera & Incredible First Person View Tech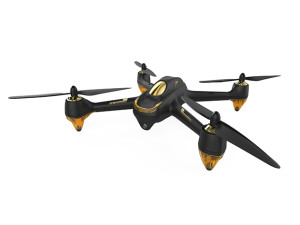 Built-in 1080P camera, the Hubsan H501S X4 quadcopter will capture your flying in full high definition. The drone also has a built-in GPS to bring it home safely no matter how far your drone strays.
But most importantly for drone racing, the Hubsan H501S X4 includes a multi-functional FPV remote controller with real time video.
Check out the US$349 Hubsan H501S X4 quadcopter FPV drone at:
https://stacksocial.com/sales/hubsan-h501s-x4-brushless-drone
Axis VIDIUS FPV-Camera Drone US$74.99
Introducing the World's Smallest First Person View Drone – super cheap too!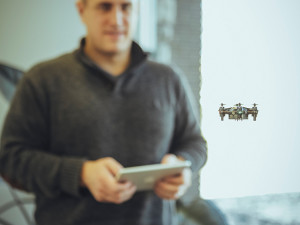 You don't need a big and expensive drone to get a first person view from the pilot's seat. The Axis VIDIUS Drone may be small and affordable, but it still offers a live first person view from its built-in video camera. You can flip, roll, speed through narrow spaces, and more while streaming your every move.
The live video feed is transmitted to your Apple or Android device via Wi-Fi, and can even be shared instantly with the VIDIUS Drone App. Race your drone with the included 2.4 gHz controller or use a smartphone or tablet.
Check out the Axis VIDIUS FPV Camera drone at:
https://stacksocial.com/sales/axis-vidius-drone
W301R Zenith Drone w/HD Camera + FPV Headset US$189.99
Coming soon US$300 down to US$189.99 (36% off)
This great special was yet to start at the time of writing but, if you're visiting on or after 17 April 2016, just click through below to get this special before it sells out.  Only $189.99 is a great price for a FPV drone with a headset so you can fully immerse yourself into racing your drone – just like you are in the cockpit of your own Star Wars pod racer!
https://stacksocial.com/sales/w301r-zenith-drone-w-hd-camera-fpv-headset-black US$189.99
Once you think you have mastered drone flying around a track, then you will be ready to upgrade to the super fancy 3D goggle drones like the Walkera F210 from Amazon:
Walkera F210 Deluxe Racing Drone US$1090
with 5.8G Goggle-3 3D Glasses, Devo 7 Transmitter, 700TVL Night Vision Camera, OSD RTF, Battery, Brushless Motor RC Helicopter Quadcopter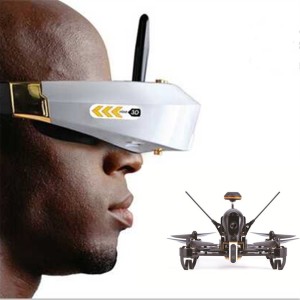 The Walkera F210 Deluxe Racing Drone is available from Amazon and is a professional class quadcopter with:
the latest F3 flight system
700TVL Night Vision 5.8G video Transmission Camera
strong resistance frame design
assembled from Modular components
Professional Racer Quadcopter
Check out the Walkera F210 at: